Recordings
It seems to make more sense to distribute my recent audiovisual works on streaming platforms rather than on fixed media. Therefore, few of my recent works appear on physical recordings. Some older works appear on SD DVD, but they are not well represented there due to the limitations of that medium.
Please don't hesitate to contact me if you are interested in digital, full-definition copies of any of my works.
---
Video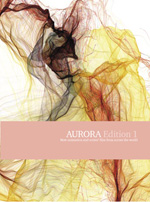 Sinus Aestum
Phase 3 | Video.kunst.zeit. Volume 3. Br-Alpha / Bayerischer Rundfunk. 2010.
Tenderflix 2010 Experimental DVD (limited edition), Tenderpixel Gallery, London. 2010.
[SD DVD, PAL]
Lacus Temporis
Mercurius
The Best of Punto y Raya Festival 2007.
[SD DVD, PAL]
AURORA Edition 1. Aurora Festival. 2008.
[SD DVD, PAL]
Autarkeia Aggregatum
On the Presence of Water
"Writing on the Surface."
---
Music

Pater Noster's Tricyclic Companion
Distance, Dance, Discern
Intrada. Present Sounds Records PS0401. 2004.
Quilcene Terpsichore
Klavier Nonette collection, Jack Straw Foundation
On the Presence of Water (soundtrack)
Excerpted in Prix Ars Electronica CyberArts 98, Ars Electronica Center ARS 98
---
Sound Tracks
The Art of Survival
Spike and Mike's Festival of Classic Animation 1999.
---
Mix/Mastering Engineering

Diane Thome: Bright Air/Brilliant Fire. Consortium to Distribute Computer Music / Centaur Records. CRC 2527. 2001.